VH-WEF SNCAN (Stampe) SV.4B (c/n 1040)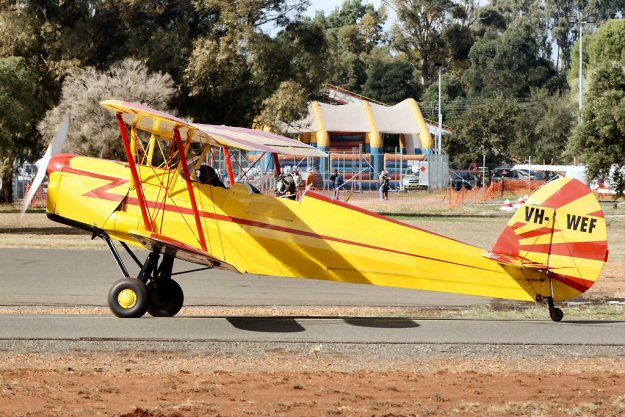 This SNCAN French built Stampe was first registered in 1947 as F-BBGN. In December 1966
it was acquired by Norman Jones, founder of the Tiger Club and registered in the UK as G-AVCO.
In June 1973 it was sold to Anthony Hutton who, in turn, sold it in Australia in October 1975.
Since it was first registered in Australia in November 1976 it should not, by my own definition, be
part of this photographic collection. But because it is so 'cute' I will waive my "must be registered
before 31 December 1970" rule and include it! Phil Vabre's shot (above) was taken at Griffith,
NSW in April 2010.