VH-WED Auster J/5G Cirrus Autocar (c/n 3263)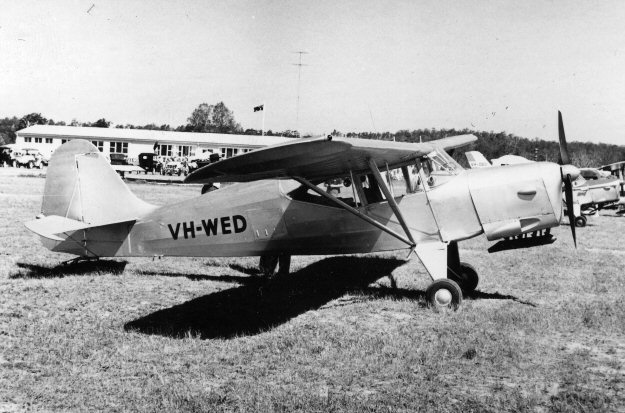 This Auster has now been restored to an immaculate maroon and white paint job, given a
Lycoming engine, and is now reclassified as a J-5G/A. (At one time it also had spats). A
nice contemporary shot of it (at Redcliffe, Qld, January 2011) by Ian Mcdonell is seen
below. The above photo, by David Eyre (via Geoff Goodall) was taken at West Maitland,
NSW, in September 1965 when -WED was a true Cirrus Autocar. Somewhat uniquely
(for Australia) this aircraft has kept its same identity since it was first imported in 1956. With-
drawn in 1982, it was restored in 1988, and re-emerged still as VH-WED. .