VH-WEC Cessna 150 (c/n 17501)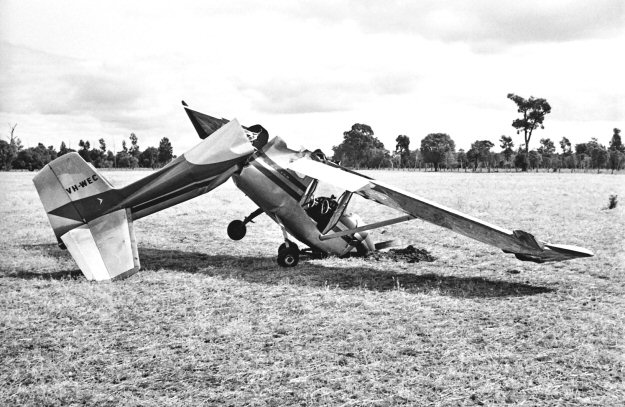 Oooo....that's nasty. Apparently a student pilot hit some power lines during a forced landing practice
near Narromine, NSW on 8 September 1963. Fortunately only minor injuries resulted. The above
shot was taken by Bob Neate. The aircraft was registered to the Narromine Aero Club and was the
former VH-DAC of the Dubbo Aero Club.