VH-WDH Piper PA-28-180 Cherokee C (c/n 28-2569)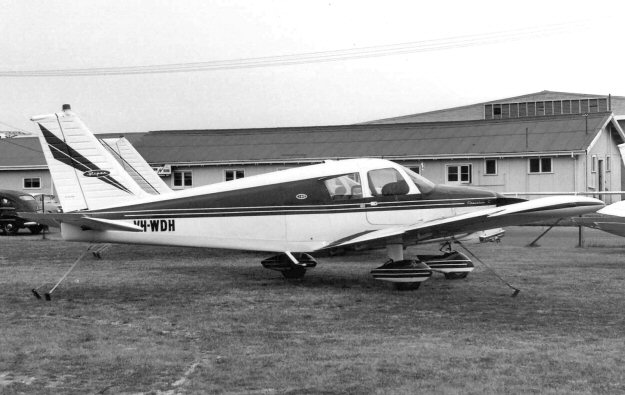 This Cherokee was first registered on 13 April 1966 to the Broken Hill Aero Club. It was traded
to Pipeair of Moorabbin in April 1968, where this shot, by Ian Mackenzie was taken in November
of that year. .This aircraft crashed short of Archerfield Airport on 5 January 1972, when, on a
flight from Bankstown, it ran out of fuel. It crashed into a house in suburban Archerfield and the
pilot was killed.