VH-WDB Cessna 402A (c/n 402A-0016)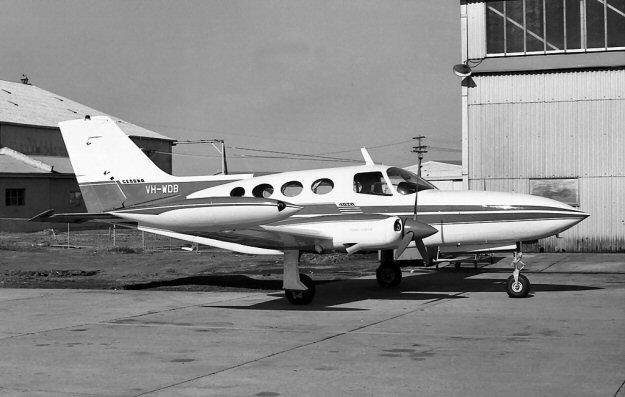 Ferried to Australia as N4516Q, VH-WDB was registered in June 1969 about the time
David Carter snapped it outside Rex Aviation's showroom at Bankstown. In May
1974 it joined the new Papua New Guinea register as P2-WDB. Acquired by Talair,
it was registered in that company's usual GK block as P2-GKE in May 1976 . It later
became P2-ALA with Airlink, probably when Airlink bought Talair's operations in PNG's
Islands Region in October 1990 . The 402A was withdrawn prior to 2004 when Airlink
took delivery of ATR42 VH-ALA. Airlink folded in 2007.