VH-WCL Auster J/5P Autocar (c/n 3259)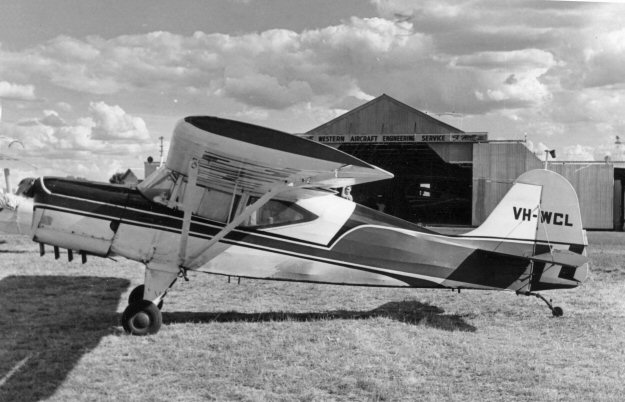 This was the former VH-BPE(2), re-registered in 1961 when ownership passed to Winchcombe
Carson Ltd who were then stock and station agents through NSW, and now one of Australia's
largest finance companies. The photo above, by Bob Neate (from the Geoff Goodall collection),
was taken at Dubbo, NSW in March 1963. The Auster was dressed at that time in what I
commonly refer to as "pseudo-Cessna" livery. This had been modified somewhat when Greg
Banfield saw it at Albion Park (below) ten years later, sporting a rather clumsy looking rudder lock.
Withdrawn from use in 1978, -WCL was fully restored fifteen years later and is currently registered
to an owner in Geelong.