VH-WCC Cessna 182A Skylane (c/n 51468)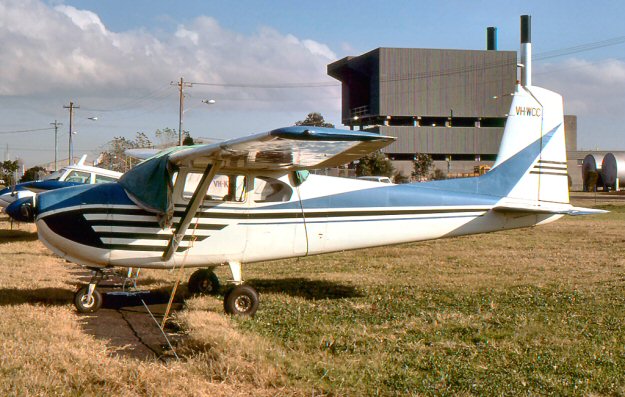 Well that's kind of ugly, isn't it? Delivered to Bush Pilots Airways at Cairns as VH-BPG
in October 1958, this Skylane was sold and reregistered VH-WCC in February 1963.
David Carter photographed it at Mascot in 1976 when it was locally based. It was
converted to a tail dragger in 2002 and in January 2017 was being operated by Skydive
Oz out of Moruya NSW.