VH-WBA Auster J/5B Autocar (c/n 2971)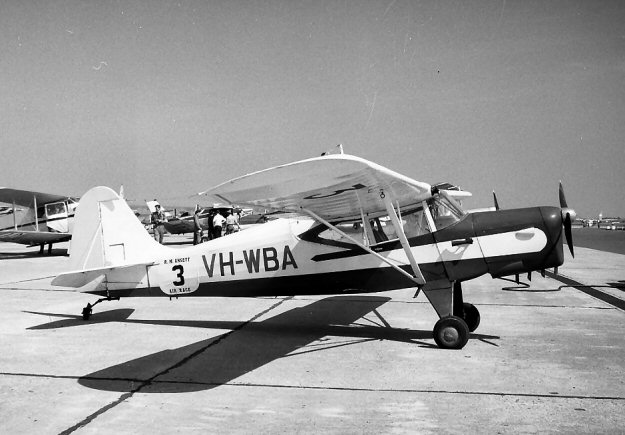 This was the aircraft which in owner/pilot Kevin Bassett won the Handicapped Section of the 1,250
n.m.1964 R.M. Ansett Air Race from Brisbane to Adelaide. Geoff Goodall captured this image
after the race at Parafield in March, 1964. The machine had had an interesting career even before
that. It had originally been shipped to the British Malayan Petroleum Company in early 1953 with
Straits Settlements registration VR-SDO. When oil exploration started in Brunei, the aircraft went to
Brunei Shell Petroleum as VR-UDO. It was later sold to the Borneo Evangelical Mission becoming
VR-WAA. It was imported into Australia in 1962, and withdrawn from use in 1974, following an
accident. As late as 2006 it was reputed to be under restoration.