VH-WAZ Auster J/1B Aiglet (c/n 2702)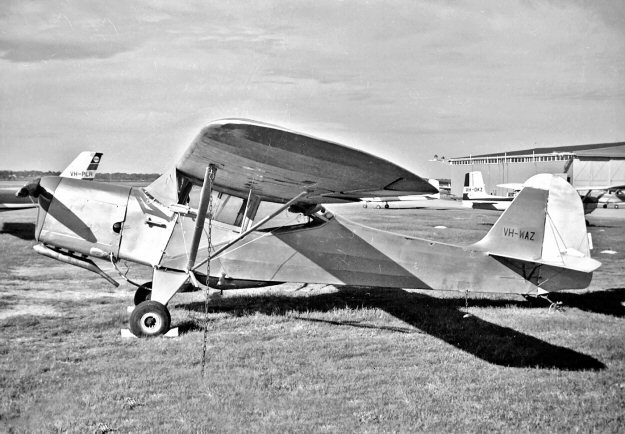 For some reason, photos of VH-WAZ have been rare. The above shot, from the Geoff Goodall
collection was at Moorabbin in October 1966. It is still current as seen in the photo below by Phil
Vabre at Echuca in 2013. Formerely VH-ABQ(2) when first imported in May 1952, it was re-
registered VH-BWG (2) in September 1956. In August 1958 it became VH-WFE when with
the Wagga Flying School. When the school sold it in 1961 to R.K. Starr of Yarrawonga it was
re-registered VH-WAZ since the school kept the -WF series for their fleet which was substantial
in those days.