VH-WAP de Havilland D.H.82A Tiger MOth (c/n DHA826)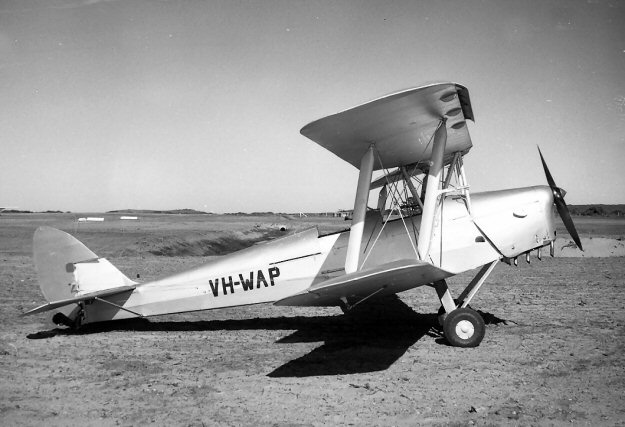 This was one of the Tigers originally destined for the Empire Air Training Scheme and was allocated
the serial DX783. It should have gone to Rhodesia, but, with the outbreak of WW II, remained in
Australia and became A17-694. I suspect it was rather late entering the civil register (1960s?),
and, when it did, received the c/n DX783 by DCA! Geoff Goodall took the shot above at Portland,
Vic, whilst the aircraft was on the strength of the Wimmera Aero Club of Nhill. Greg Banfield's photo
below was at Berwick in February 1975. At one time VH-WAP was operated by an outfit named
Tiger Moth Joy Rides Pty Ltd on the Gold Coast, although is now registered to a private owner in
NSW. Simon Coates (no relation) took the shot of it (foot of page) in 2002 at Albatross Field
whilst it was a a joy-rider.