VH-WAK (2) Cessna172E Skyhawk (c/n 17250737)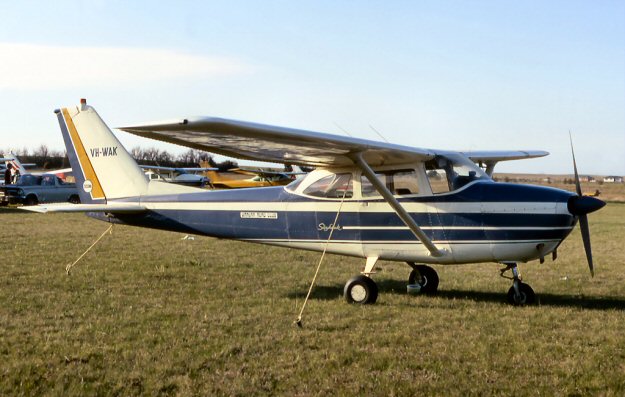 Originally allovated the rego VH-DJA, VH-WAK was registered to the Wimmera Aero Club,
from western Victoria, in January 1965. David Carter photographed it with club titles at
Bathurst on October 3, 1971. A few months later, on January 6, 1972, it was damaged in
a storm at Horsham, the club's home base. By 1977 –WAK was with Gordon Forrest,
of Canberra. The aircraft suffered unspecified damage in December 1981 and was written
off.