VH-WAH Piper PA-22-160 Tri-Pacer (c/n 22-5674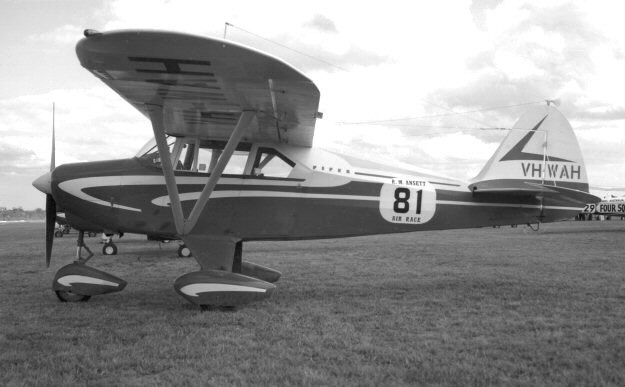 Another Tri-Pacer which entered the 1964 R.M. Ansett Air Race from Brisbane to Adelaide was
VH-WAH. Greg Banfield caught it as # 81 at Bankstown on the evening of 29 March 1974 during
the night stop. It was entered by W.A. Hanrick of Longreach, Queensland. VH-WAH was written
off when it crashed at Beryl Creek, Queensland on 12 February 1979 whilst owned by Fly Yourself
(Pty) Ltd of Longreacxh.


.