VH-WAB (2) Piper PA-23-250 Aztec B (c/n 27-2445)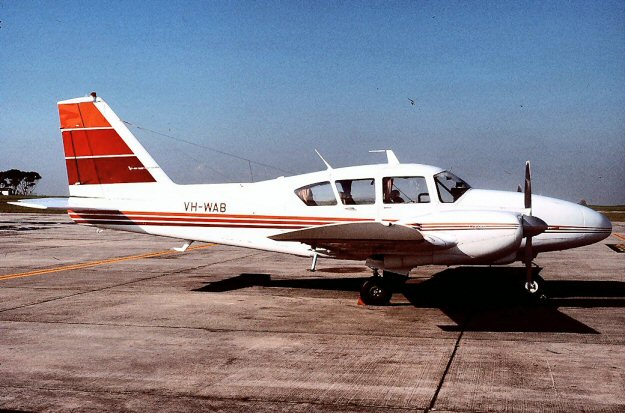 Originally registered VH-SAS(3) on 2 July 1965, this Aztec was re-registered VH-UNC a few days
later. I wonder it it was actually [painted -SAS? It became VH-WAB in October 1965 as seen
in the image above by Tony Arbon at Essendon in May 1989. In the mid 1970s it was with Davey
Air Services P/L of Dubbo. It's CofA was revoked in August 2006.