VH-UWA Cessna 150 (c/n 17614)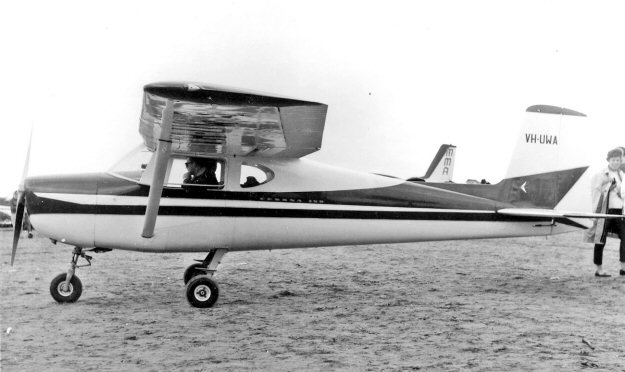 This shot of VH-UWA was taken at an air show at Rockingham, WA in October 1965 by Alistair
Coutts. It had only just been re-registered to that identity from VH-UER the prior month when
acquired by the University of WA Flying Club. Unfortunately it was written off when it struck
some trees whilst attempting a go-around at an airstrip near Beermullah, WA on 21 November 1966.