VH-UTP Bell 47J-2 (c/n 1824)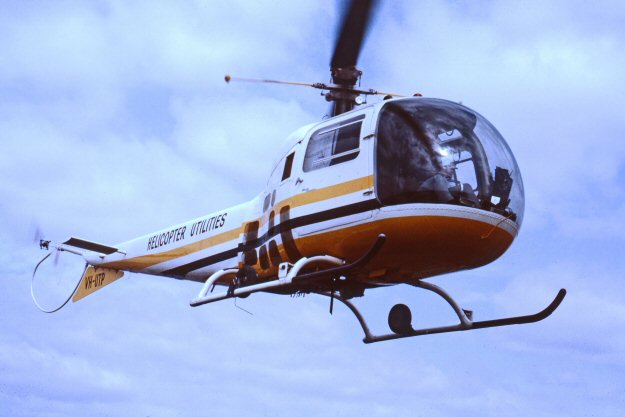 This 47J was imported under the Trade Plate rego VH-FWS (2) in February 1964, becoming
VH-UTP for Helicopter Utilities in December of that year. Greg Banfield photographed it twice
at Mascot in the following November. Below, on the 18th of that month and above, some five
days later, when the yellow under belly had been repainted a deep ochre color. I wonder why
they bothered? In 1967 this chopper was sold and was to have become VH-WOR. In the
event this was not taken up and it was re-registered in the Jayrow Helicopters Pty Ltd sequences
as VH-BLL, with whom it was employed out of Moorabbin until retired in 1983.