VH-UTN Bell 47G-3-B1 (c/n 2904)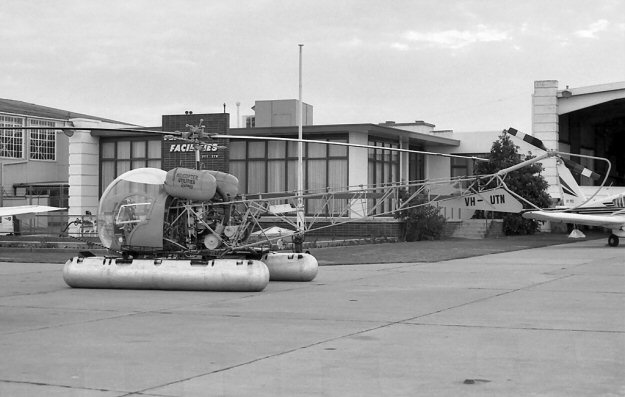 Registered VH-GSM for two months, VH-UTN was sold to Helicopter Utilities as VH-UTN
in April 1964. It became one of many helicopters the company sent to Papua New Guinea
to assist the Australian Army Survey Corps mapping the country. David Carter photographed
it at Mascot in 1970 but it returned to PNG to become P2-UTN in August 1974 . –UTN was
sold in the US in April 1976 as N9010C and flew on there for almost 20 years . In August 1995
it was acquired by the fledgling Uruguyan Navy air arm with the serial 056 . It is believed to
have been written off.