VH-UTF Sikorsky S-58 (c/n 58-414)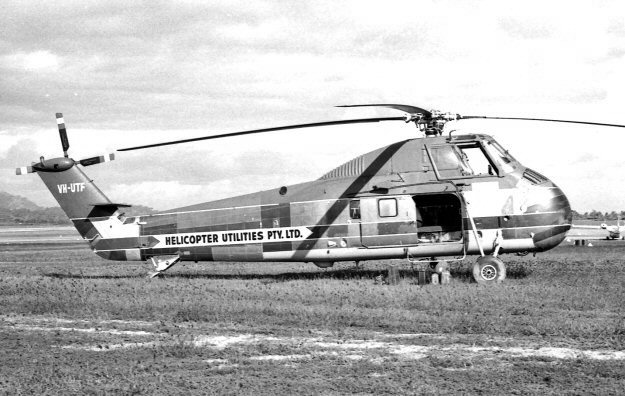 I've always thought the S-58 was a very ugly machine. Rare in Australia, this one was imported
for Helicopter Utilities Pty Ltd of Sydney and used in New Guinea. The above photo was taken
at Port Moresby in 1968 by Norm Weeding. First registered in November 1967, it had a short
Australian career, crashing on takeoff due to mechanical failure at Gladstone, Qld on 30 October
1969. It was destroyed by fire but the 12 pax and 2 crew managed to escape unhurt.