VH-UTD (1) Bell 47-G2 (c/n 2431)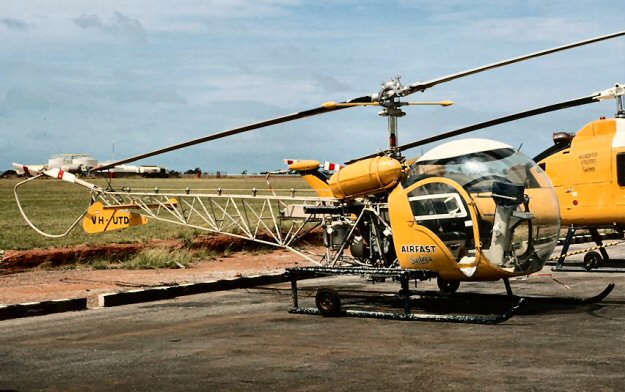 This was previously the first of many Bell 47s registered VH-FVS, this one coming onto the
register in August 1959. It was reregistered VH-UTD in November 1960. It had a nasty
accident at Ayres Rock (I suppose I should call it Uluru to be really PC) in March 1968,
but was restored again at the end of 1970. Tony Arbon's shot above was taken at Darwin
in 1972 when the chopper was one of many owned by Airfast. It was finally written off
when it was seriously damaged by fire at Gibb River, WA in September 1980.