VH-UTB (1) Bell 47G-2 (c/n 2019)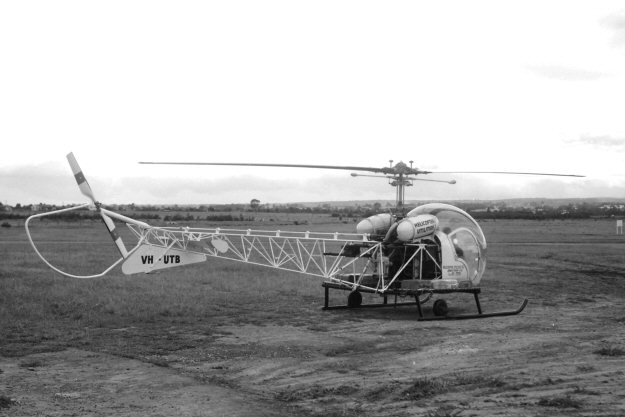 Here's an all-yellow Bell of Helicopter Utilities Pty Ltd outside their premises at Bankstown
airport in June 1963. Photo by Greg Banfield. The VH-UT series were pretty much
all Bell choppers of various marques, all registered initially to the electric distribution line
monitoring firm. Since the withdrawal from use of this first VH-UTB there have been at
least three other choppers to carry the same rego.