VH-UTA Bell 47G-2 (c/b 1702)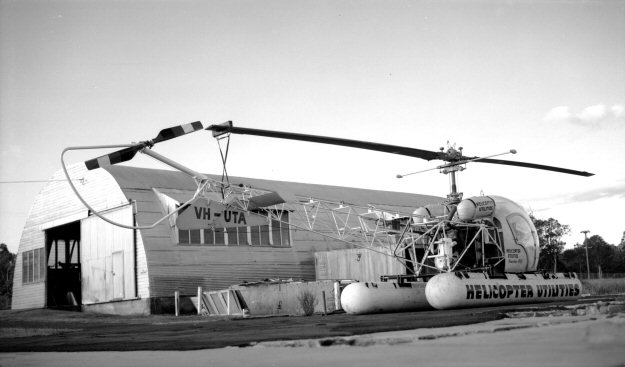 In the early 1960s Helicopter Utilites of Bankstown imported a number of early Bell 47s for power
distribution line patrol work. This one was seen outside their premises at Bankstown on 26 June 1964
by Greg Banfield. It labored on until the late 1970s when it was replaced by a slightly upgraded model,
the 47G-5 ex VH-CSJ.