VH-UPI Cessna 185A Skywagon (c/n 185-0329)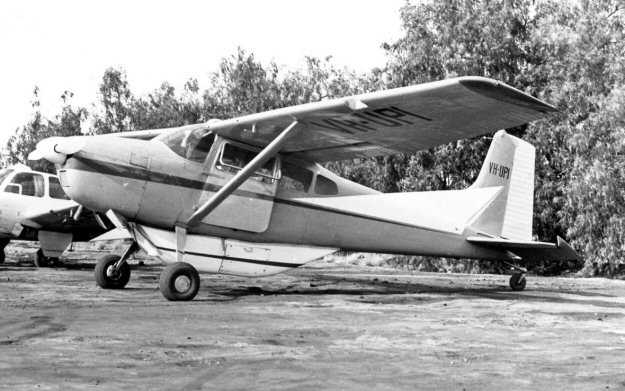 VH-UPI was seen at Alice Springs - Townsite aerodrome in October 1967 in this photo by Peter
Limon. The aircraft was based there and was formerly Connellan Airways' VH-CLH. It went on
to many other owners and is currently registered to a private owner in Victoria.
The original VH-UPI was the rare Avro Ten of 1930 vintage.