VH-UPG Cessna 180A (c/n 32811)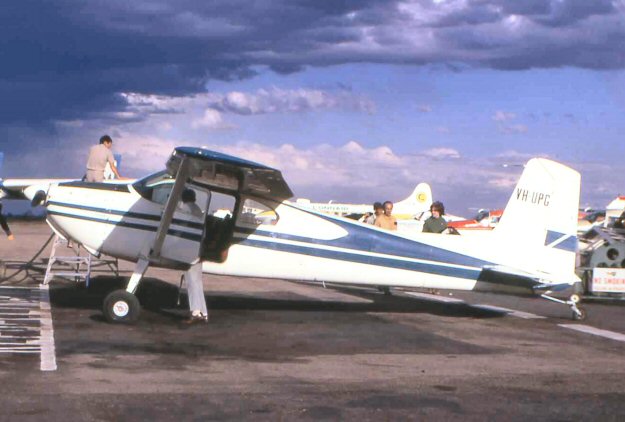 This was the former VH-CLD, and one of the many iterations of VH-RED and N9514B before that.
It is seen here at Adelaide in the early 1970s amidst several SAATAS craft in this shot by John Wheatley.
It was involved in a heavy landing and ground loop at Lightning Ridge, NSW on 11 June 1988, although
whether this was the reason for its no longer being on the register I have been unable to discern.