VH-UPF Cessna 180 (c/n 32224)



`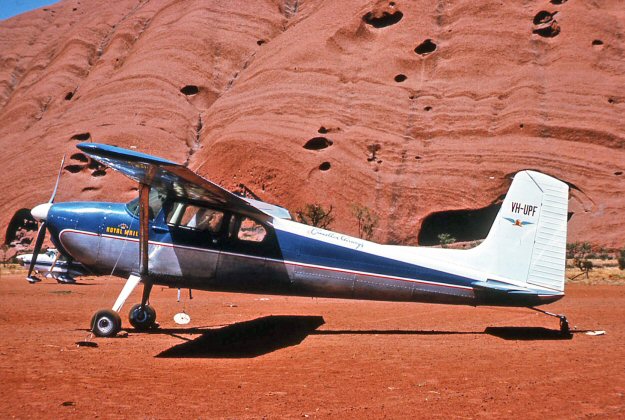 Striking shot of a Connellan Airways Cessna 180 in the lee of Ayers Rock in 1971. It was based
at 'The Rock" for several years and flown on tourist sight seeing trips by veteran airline pilot Harry
Purvis. -UPF was one of the first 180s registered in Australia, being acquired by Bush Pilots Air-
ways back in in April 1956 and registered VH-BPM (ex N4626A). When sold in December 1958
it became VH-CLC. In July 1967 it was re-registered again into DCA's SA Region series as
VH-UPF and, as such, is still current. Today it it owned by a private party in Queensland. The
above image is via the Geoff Goodall collection.