VH-UPE Cessna 182C Skylane (c/n 52866)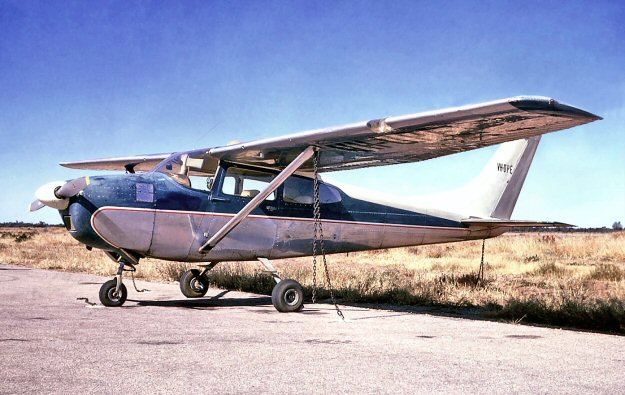 A Robert Zweck shot of a Skylane at Alice Springs in June of 1974. Originally registered in 1960
to Connellan Airways as VH-CLA it was transferred to the South Australia Region VH-UP block
in 1967 although continued in service with Connellan under the new name Connair until it was sold
in 1976. As such it is still current and still in SA. Current owner is Deep Well Pty Ltd of Streaky Bay.