VH-UPC Beech S35 Bonanza (c/n D7772)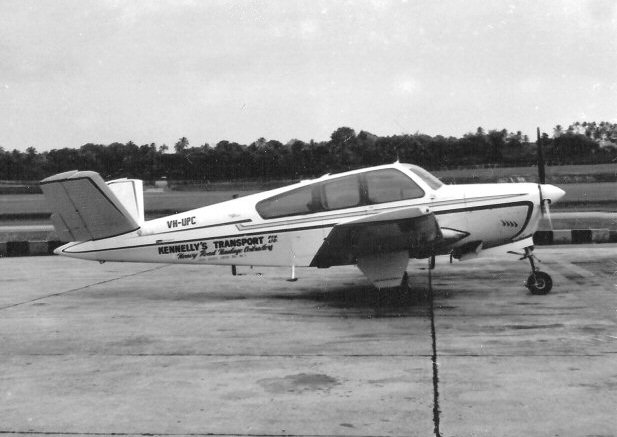 The above image was printed from a negative lent by Eric Wagner and the shot is attributed to
T.C. Mowatt and was reputed to have been taken at Payar Lebar, Singapore, date unknown.
Since the aircraft is titled Kennelley's Transport Pty Ltd it would indicate that the occasion was
not a delivery flight to Australia, but rather on a purpose made trip to Singapore In the event this
aircraft is still current and registered to an owner in Exmouth, WA.