VH-UNK (3) Piper PA-23-250 Aztec (c/n 27-2690)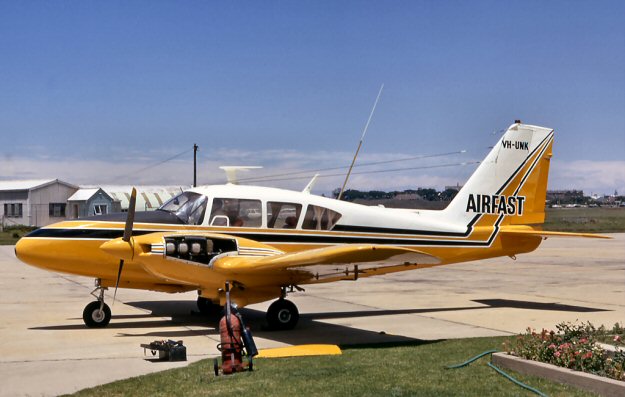 VH-UNK arrived in Australia as N5582Y and took up the registration VH-MED in December
1964 . Helicopter Utilities bought it in November 1967 and reregistered it VH-UNK* . It was
operated by its Airfast division, as shown in David Carter's photo (above taken at Mascot on
December 12, 1970 . The Aztec flew out of Rabaul in support of Airfast helicopters and was
eventually sold in PNG and became P2-UNK with Panga Airways in June 1974. It returned
to Australia in October 1977 as VH-TLC and was still current in December 2016 and with a
Sydney owner



Note

:. The rego change from MED to UNK was when rego changes were supposed to be
banned unless offensive. At the time Med was well-known brand name of women's
sanitary product, and hence Helicopter Utilities argued it was embarrassing. More likely
the real reason was that the company wanted to get it into its VH-UN block.