VH-UNH Cessna 210D Centurion (c/n 58498)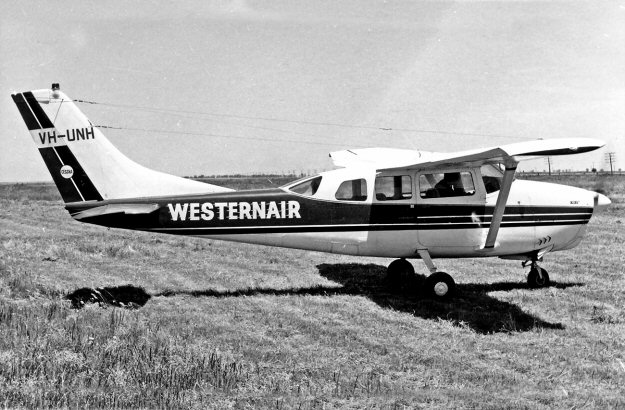 This was the previous VH-DGZ which came on to the register in January 1965 and was re-regis-
tered -UNH in November 1966. MIke Vincent's shot above was taken at Jerildeie, WA in
November 1969. On 8 June 1998 VH-UNH crashed into Mount Macedon, Victoria, killing
the pilot. No apparent reason for the disaster was found, although possibly bad weather was a
constituent part.