VH-UNF Helio H.295 Super Courier (c/n 1368)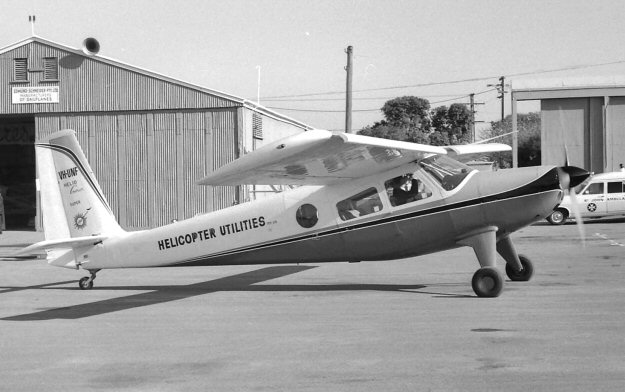 VH-UNF was the second of two Super Couriers imported by Helicopter Utilities' parent company,
Airfast in 1966. Photo above from the John Hopton collection, taken at Adelaide's Parafield air-
port in September 1966. This aircraft was formerly N6316V and a shot of it in that guise by Greg
Banfield appears below, when it was receiving attention in the hangar at Mascot just after it had
arrived in April 1966. This aircraft was later sold to North Carolina based missionary company
JAARS, a large Helio operator employed to bring 'The Word' (and also humanitarian help) to folks
in faraway places and became N31299. It was withdrawn from use in 1994. .