VH-UNB (2) Piper PA-23 Aztec (c/n 27-490)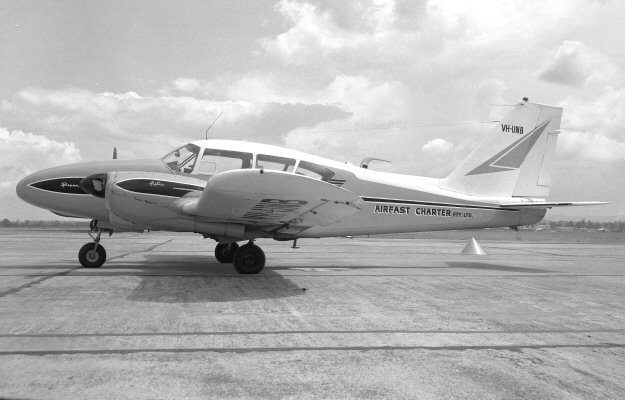 This Aztec has a "short-nosed" serial number, but it looks like a Model "B" It was originally
registered VH-FWH in September 1961 to James Air Charters of Bankstown. Back in 1964
Doug Fawcett fitted a long nose Aztec kit to his Illawarra Flying School Apache VH-IAK so
it is possible that he might have brought in two kits and converted -FWH also since James Air
Charter were only a few hangars away at Bankstown. DCA were so touchy about modifications
that he would have gone through a paperwork war to get approval to modify - IAK, so Doug
might have offered it around to other short-nose Aztec owners. In 1965 -FWH was sold to Airfast
Charter Pty Ltd and re-registered VH-UNB. Geoff Goodall's shot (above) was taken at Archer-
field in September 1968.