VH-UMA Cessna 175 Skylark (c/n 56194)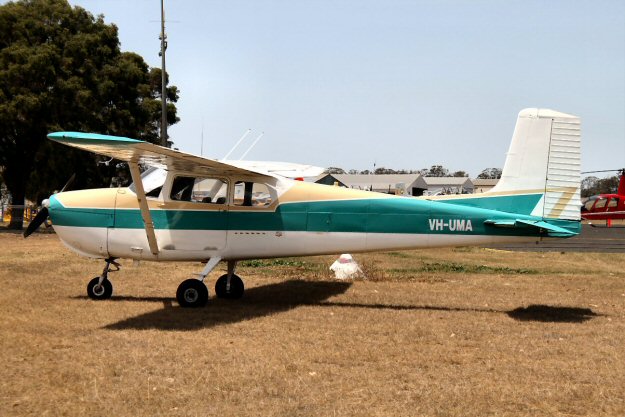 This was previously the Royal Aero Club of NSW's VH-RFM imported in November 1959.
(ex N6694E). Upon being sold by the club it became VH-UMA in the mid-1970s, although
it had been stricken off the register for years, until it suddenly reappeared still as VH-UMA in
2006. Ian Mcdonel took the nice shot above at a fly-in at Kingaroy in October 2014.