VH-ULL Luton LA4A Minor (c/n V5)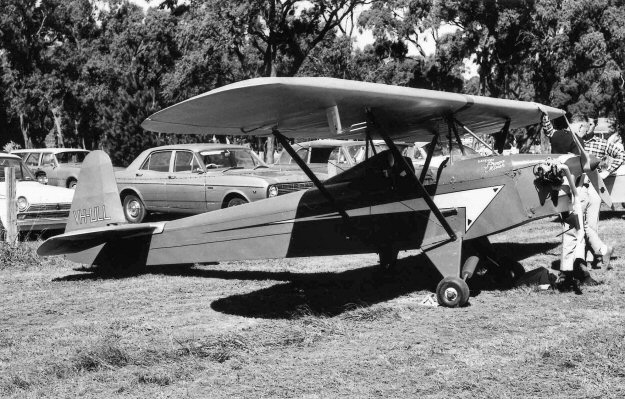 VH-ULL was first registered on 24 November 1967 to its builders J. Potts and D.Carey of
Melbourne. It later had a number of other owners, until struck off the register in June 1994.
The LA4A had the all flying rudder . It was actually built to LA4 plans but modified locally.
The builders designed and installed a 'cub' style undercarriage similar to the LA4A. It had
no brakes, and was powered by a Praga engine. Ian Mackenzie's shot (above) was taken
at Morwell, Victoria in April 1969.