VH-ULB Stits SA-6B Flut-R-Bug (c/n 599-2)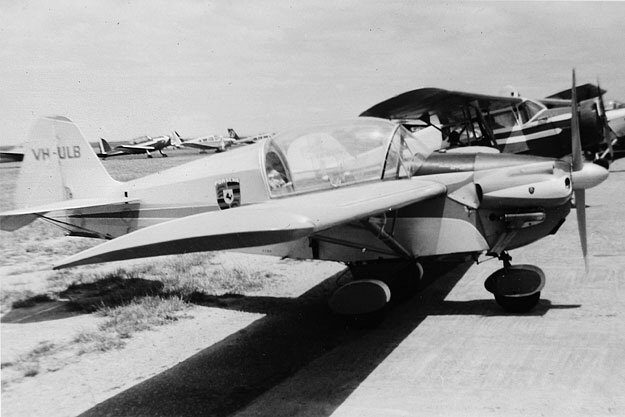 VH-ULB was constructed from the second of two kits imported by Hamiilton Industries. It differed
from the earlier VH-ULA in having a 95 hp Porsche engine. It was intended that this machine become
the prototype for an Australian-manufactured model to be known as the Hamilton Jackeroo. In the
event production plans did not materialize and -ULA and -ULB were, I believe, the only two Flut-R-
Bugs completed. The above shot, from the Phil Vabre collection, shows the diminutive machine at an
air show at Point Cook in the 1970s (complete with Porsche badge on the fuselage) whilst Bob Neate's
photo below was taken at Moorabbin soon after it had been built in 1962.