VH-UHN Bell 205A/1 (c/n 30081)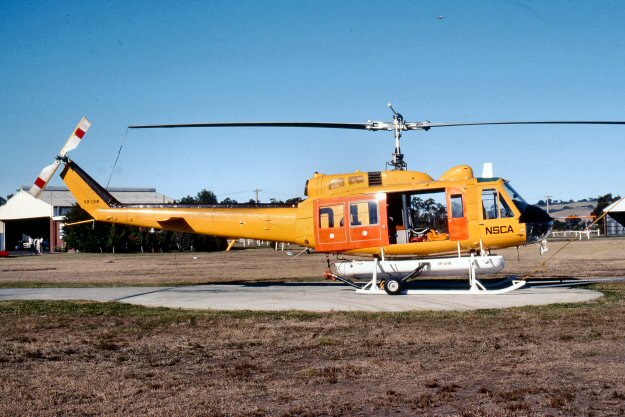 VH-UHN (see enlargement of rego below) was one of four Bell 205As imported by Airfast in
1970/71 and either sold or leased to Esso Exploration Inc. Basically a civilian version of the
UH-1H Iroquois ('Huey' in Viet Nam parlance) the chopper was powered by a 1,400 shp
Lycoming T54-L-13 turboshaft engine. By the time Greg Banfield took the above shot at
Albion Park in July 1986 the big Bell was operated by National Safety Council of Australia
(a quasi government body) and used on SAR (search and rescue) duties. Terry Martin's photo
at the foot of the page was taken near Sale when the chopper was returning from a Bass Strait
oil rig, date unknown, but possibly earlier than Greg's above. .