VH-UHK Sikorsky S61N (c/n 61164)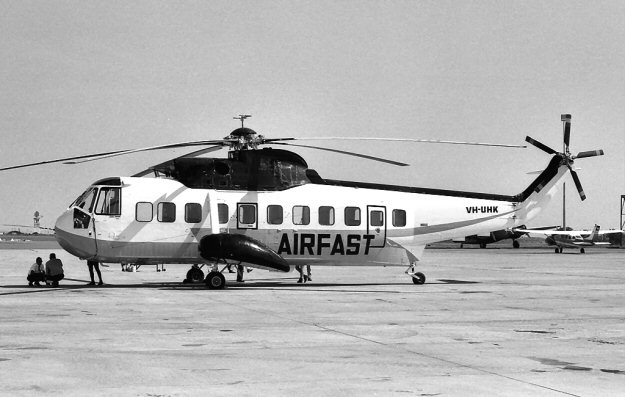 Airfast-Helicopter Utilities registered VH-UHK in February 1970. It had been N94569. David
Carter photographed it at Mascot as it was being prepared to fly to Darwin where it was to be
used in support of offshore drilling rigs. When Cyclone Tracy hit Darwin on December 24,
1974, –UHK was damaged by the ferocious winds and flying debris Unlike most of the aircraft
caught in that storm, however, it was not a write-off and it was shipped to Canada to be repaired.
There it took up the registration C-GOKZ with Okanagan Helicopters and resumed flying to oil
rigs. In contrast to tropical Darwin and the warm waters of the Arafura Sea, it was then sent
working out of Halifax and across the icy waters of the North Atlantic. In 1985 it suffered a
ditching but in a testament to the strength of the S61, was towed safely to port . The former
–UHK was sold to Croman Aviation, of Oregon, in 2014, becoming N617CK. Croman used
S61s for used for heavy lift, logging and firefighting.