VH-UHI Bell 206A Jet Ranger (c/n 109)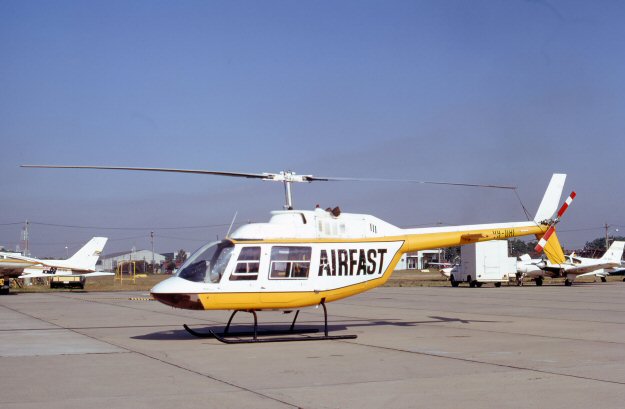 This Jet Ranger, seen above at Mascot in October 1976 in this nice shot by Greg Banfield, had
a multitude of identities. Delivered as N6246N, it went to New Zealand in the the 1960s as
ZK-HCA before crossing the Tasman Sea to become VH-UHI for Helicopter Utilities. Used
in oil exploration work by subsidiary Airfast Helicopters Pty Ltd it was re-registered in Papua/
New Guinea whenever it was seconded to that area for a spell. (The first time as P2-UHI and
the second time as P2-FHH). When sold by Airfast it became VH-ONS and then became one
of the many iterations of VH-FJC (the third, I think) before being withdrawn from service.
Greg saw it again, (below), some six months later in May 1977 when, still registered to Airfast,
it was working for Channel 7 News in Sydney.