VH-UHF Bell 206A Jet Ranger (c/n 177)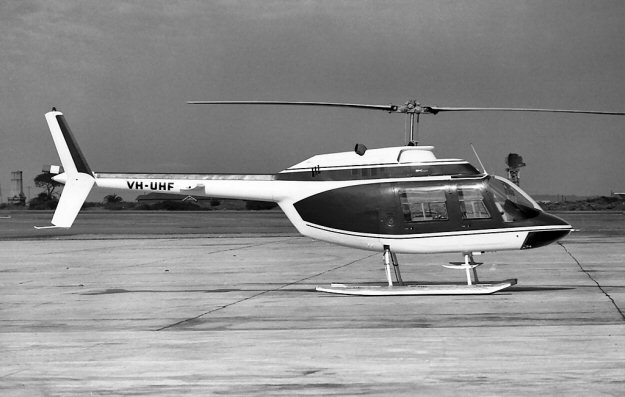 David Carter's photo of this sleek helicopter shows it at Mascot on June 1, 1968, a few days
after it was registered. It had been sold to Helicopter Utilities at Mascot and was yet to
receive the company's yellow and white colours The chopper was sent to Papua New Guinea,
under the trading name Airfast, where it became P2-UHF in June 1974. Converted to a 206
with better performance, it was transferred to Airfast's Indonesian division in June 1979 where
it became PK-OBH . This JetRanger was later lost in a accident.