VH-UEZ DHC-1 Chipmunk T.10 (c/n C1/0353)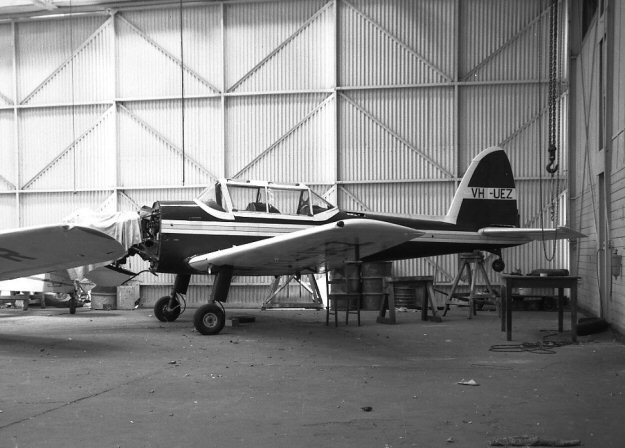 VH-UEZ was the former Royal Aero Club of South Australia's VH-BWC, receiving its
new identity in January of 1964. It is still in the club's livery. Geoff Goodall took this shot
of it at that time whilst the Gipsy Major was off undergoing a major overhaul. This Chippie
had come onto the Australian civil register in July of 1957 having been demobbed from the
RAF where it had served as WG289.