VH-UEQ de Havilland D.H.82A Tiger Moth (c/n DHA75)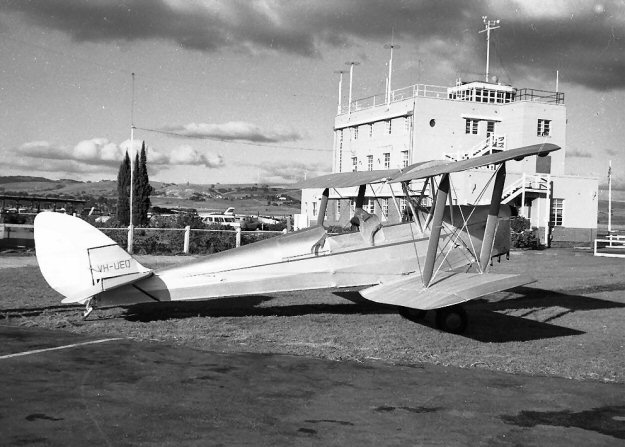 This was the former A17-78, sold by the Commonwealth Disposals Commission, ex RAAF Mallala,
SA in June of 1947. For some reason it was never civilianized and sat for some fifteen years, not
appearing on the civil register until mid 1962.. It was in mint condition and had been fitted with a
radio. Geoff Goodall (who provided the shot above showing the Tiger just after it had been civilian-
ized at Parafield in 1962) indicates that the DHA plate had very rough punching and the "A17-78"
was misread as "FU78" and this was the c/n quoted to DCA. It carries this spurious number officially
to this day. It was one of two Tigers which participated in the 1964 Ansett Air Race and image # 2
below is by Greg Banfield who caught it at the Bankstown overnight stop on 29 March of that year.
It seemed to be well endowed with sponsors. Photo # 3, also by Geoff shows it at Whyalla in 1966,
still retaining vestiges of its Air Race treatment. Finally, (# 4) Andrei Bezmylov caught it at Aldinga,
South Australia (bottom) over forty years on (July, 2006), looking just as pristine.


2

.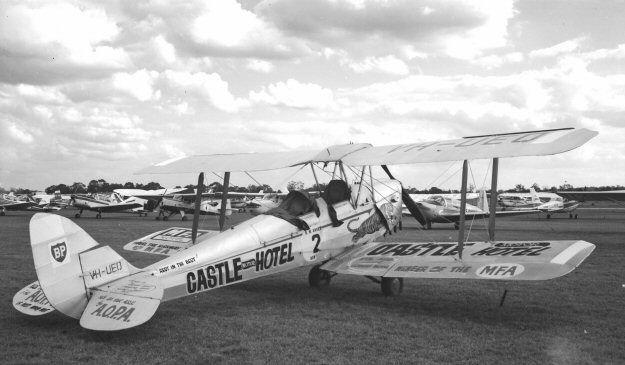 3

.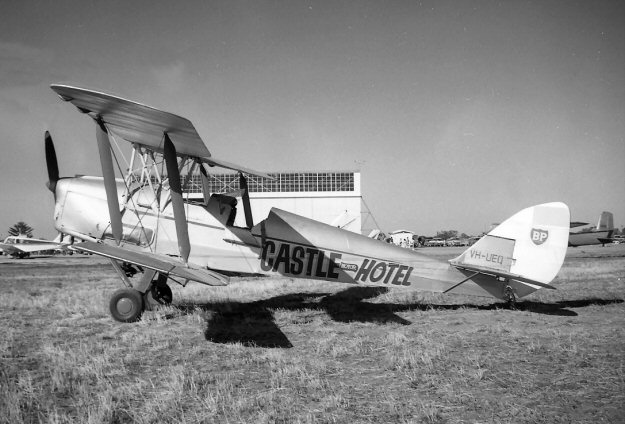 4.