VH-UEM Beagle A109 Airedale (c/n B520)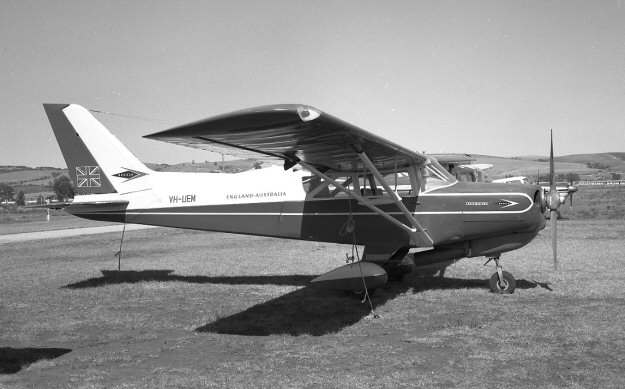 This nice shot is from the Geoff Goodall collection and was taken at Parafield, SA in 1967.
This machine was originally G-ASBI and was registered to Lord Trefgame of Chobham. It
It made the long flight to Australia deparrting on 15 June 1963 as indicated by the verbiage
aft of the cabin. It was re-registered in Austrlia in August of 1963. The Beagle Aircraft
Company was formed to continue producing the line of light aircraft formerly built by Auster.
In the event, only 43 Airedales were built since it really couldn't compete with the svelte
products coming out of Wichita, having, as it did, a welded steel tubing fuselage with a
combination of fibreglass and fabric covering. Auster historian Ian W. O'Neill reports that
it is currently stored dismantled (in many bits and pieces) at Noarlunga, SA.