VH-UED Auster J/5Q Alpine (c/n 3203)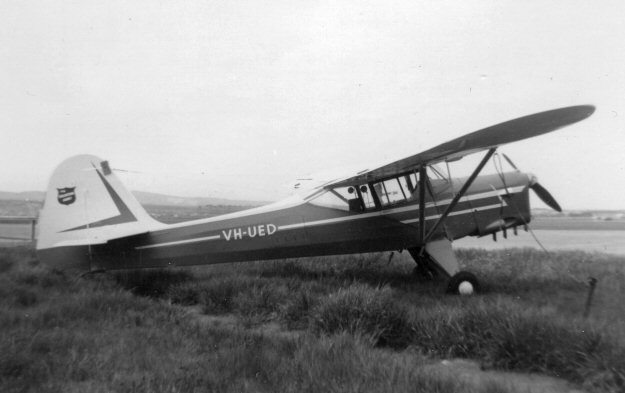 Only four of the lower-powered version of the Alpine with the de Havilland Gipsy Major 1
engine were built. The Alpine was a hybrid machine based on the fuselage of a J/5F Aiglet
Trainer fitted with the wings of a J/1 Autocrat. Of the four, two stayed in the U.K, one
went to New Zealand and -UED was the only Australian example. It was written off in a
crash near Katherine in the Northern Territory on 5 March 1966 Trevor Webb's photo
above (via the Geoff Goodall collection) was taken at Parafield in October 1963 The air-
craft was painted blue and white and carried the Salvation Army logo on the rudder.