VH-UCX Cessna 182L Skylane (c/n 18258698)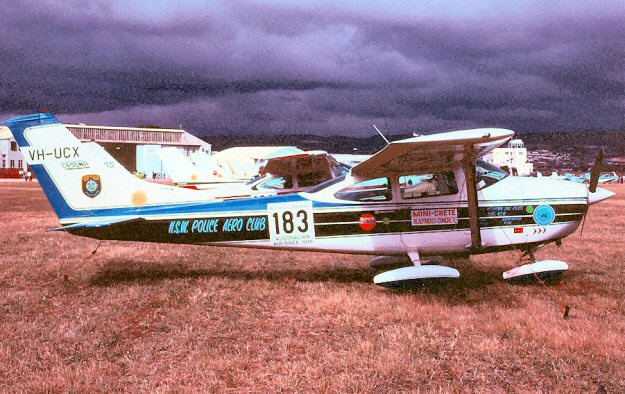 The color seems to have gone somewhat awry in this Mike Madden shot taken at Parafield in 1976,
the approaching thunderstorm notwithstanding. -UCX had been entered in the Australian Air Race
by the NSW Police Aero Club at the time of this photo. However, it appears to have been sold off
the following year to a private owner in NSW. VH-UCX was first registetred in July 1968 and was
N3398R when it came out of the box at Rex Aviation. It was damaged beyond repair in 1984.