VH-UBG Cessna 172K Skyhawk (c/n 17258954)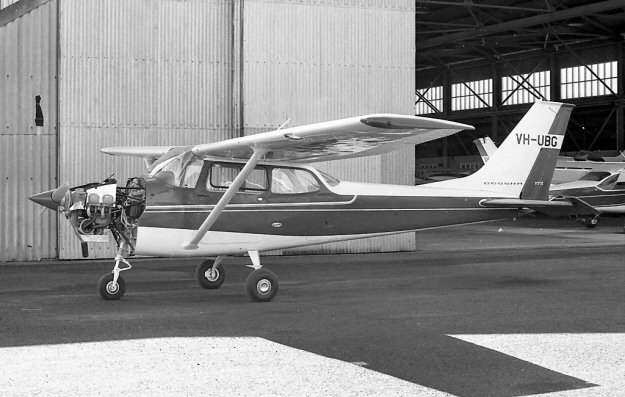 David Carter's picture of VH-UBG shows it outside the Rex Aviation assembly hangar at Banks-
town about the time it was registered, which was in August 1970. Many aircraft vanish into the
vastness of outback Australia never to be photographed by enthusiasts again and –UBG seems to
have been one of them . In 1976 it was based at Klondyke Station near White Cliffs in the
remote and arid north-west of NSW. In November 2016 it was much closer at civilisation
at Toogong, in the Central West of NSW and just down the road from Cudal airport, the former
base of Hazelton Airlines. That airport became a farm machinery sales and service centre in the
wake of the collapse of Ansett, who owned Hazelton.