VH-UAU Beech 95 Travel Air (c/n TD-380)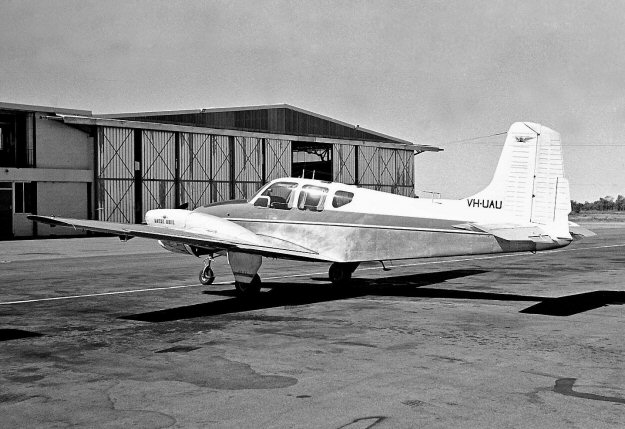 This was formerly Connellan Airways' VH-CLJ until the airline changed all charter and support
aircraft out of the main VH-CL block in 1967, when it became VH-UAU. It remained with
Connellan Airways, renamed Conair, and used by founder Eddie Connellan to commute to his
property out of Alice Springs . Robert Zweck's shot above was taken at that locale in August
1970. Later sold, -UAU ended its flying days with an accident at Archerfield on 23 April 1990. .