VH-TYZ Beech 36 Bonanza (c/n E-84)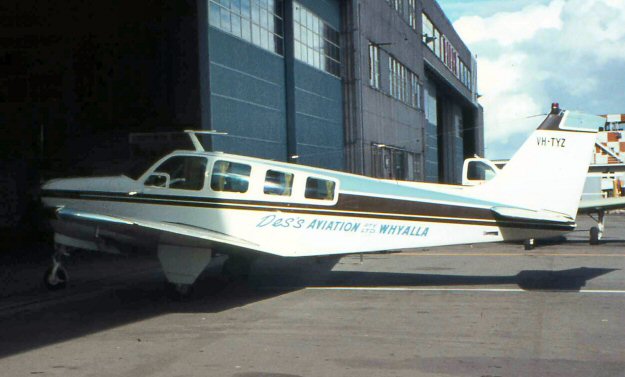 The Model 36 straight tail Bonanza was a E33A with a 10 inch fuselage stretch and four cabin
windows each side with rear double doors on the starboard side. First flown in Jan 1968, it was
soon superceded by the much more numerous A36. Tom Wheatley's shot above was at Bankstown,
circa 1970. Owned for many years by Dess Aviation of Whyalla,and later by Whyalla Air Taxis,
it is now privately flown out of Bundaberg, Qld.