VH-TYY Beech A23-24 Musketeer (c/n MA318)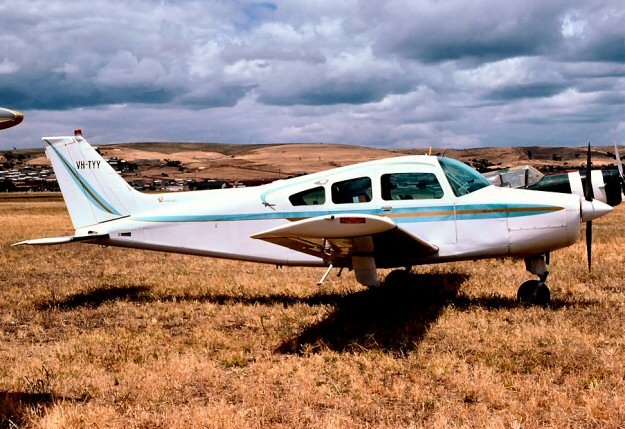 This Musketeer, first registered in September 1968 spent the early part of its career in South
Australia. Here it is in the outfield at Parafield in 1975, photo by Tony Arbon. It suffered
some damage on 9 July 1986 when a novice pilot attempted a down wind take off, the air-
craft becoming temporarily airborne and then touching down again heavily, collapsing the
nose gear. It was restored in 1991 and is now registered to an owner in Gladstone, Qld.