VH-TYS Beech A23A Musketeer (c/n M-1074)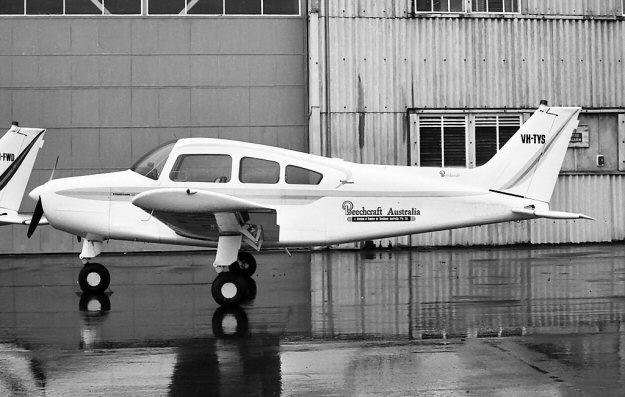 VH-TYS was being used as a demonstrator by Hawker de Havilland when David Carter photo-
graphed it at Bankstown in 1969. The aircraft had been registered since June 1968. –TYS was
written off on April 25, 1973, when it ran off the runway at Killiecrankie Bay, Flinders Island,
after the pilot abandoned his take-off attempt. All four board were uninjured.