VH-TYM Beech 95-D55 Baron (c/n TE-702)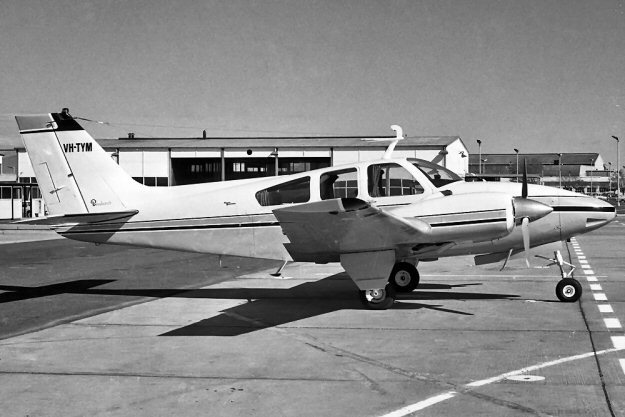 Registered new in June of 1968, this Baron was N7060N when it left the factory in Wichita.
The above photo is by Danny Tanner, date and venue unknown. On 3 March 1975 the pilot
of -TYM was attempting a 'go-around' at Parafield and impacted the ground, destroying the
aircraft by fire and sadly, killing all five on board.