VH-TYL Beech E33 Bonanza (c/n CD-1151)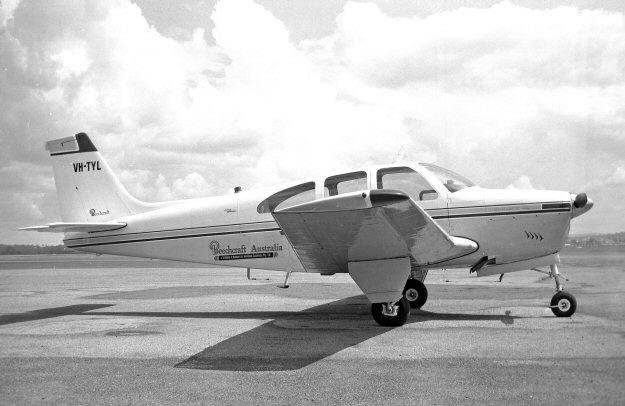 With the advent of the model E33, Beech discontinued the rather odd model numbering series
of 35-33 and also discontinued the name 'Debonair'. From then on all straight tailed and V-tailed
33s and 35s were referred to as 'Bonanzas'. (And marketing folks get paid big bucks for these
seemingly mysterious and arbitrary decisions). In truth, the E33 was more luxurious (inside) than
its predecessors and basically had Bonanza-style trim. VH-TYL was the first of this latest model
imported into Australia and was registered to Beech agents Hawker deHavilland Australia Pty.
Ltd in June of 1968. Geoff Goodall's shot above was taken at Archerfield in September of that
year when the machine was virtually brand new. It went on to a variety of owners and is currently
registered to a private owner in NSW.