VH-TYG Beech E33 Bonanza (c/n CD-1126)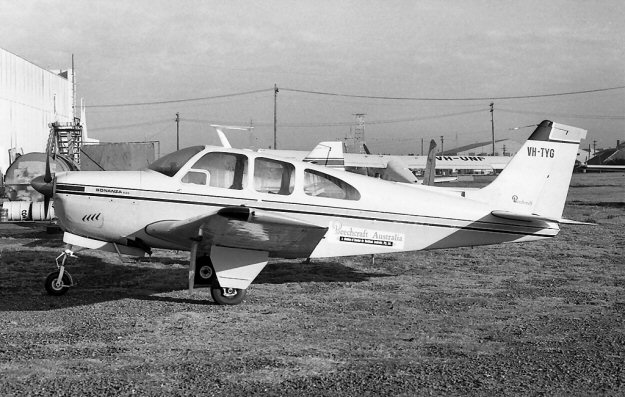 Formerly N2840B, VH-TYG was registered to Beech agent Hawker de Havilland in June
1968. It was still with HdeH when David Carter photographed it at Mascot in 1970 and
when it flew into the Catombal Range near Wellington, NSW, on May 31, 1971. The pilot,
who had no instrument training, was trying to fly from Dubbo to Sydney in poor visibility.
He and his three passengers were killed instantly.