VH-TYF Beech A23A Musketeer Custom III (c/n M-1094)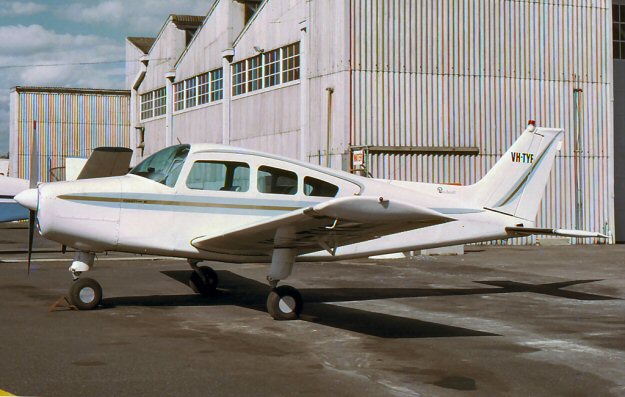 Beech agents Hawker de Havilland registered VH-TYF in March 1968. David Carter saw it at
Bankstown (above) on October 14, 1970 looking brand new. It may be that there was a long gap
between being registered and actually being assembled and flown for a buyer. Whatever the story,
–TYF was not long for Australia and was cancelled in July 1972 as sold in Fiji, where it became
DQ-FBT. It returned to Australia and was registered to Navair, Bankstown, in July 1974.
–TYF was still current in November 2016 and believed based at Camden. It has not been a straight-
forward journey, however, and the aircraft was withdrawn from use from January 1985 to September
1986 (corrosion was a problem with Musketeers) and having its registration being briefly revoked by
authorities in 2006.